Live in stages music school
Aristotle Jones and His Amazing Appalachian Soul Band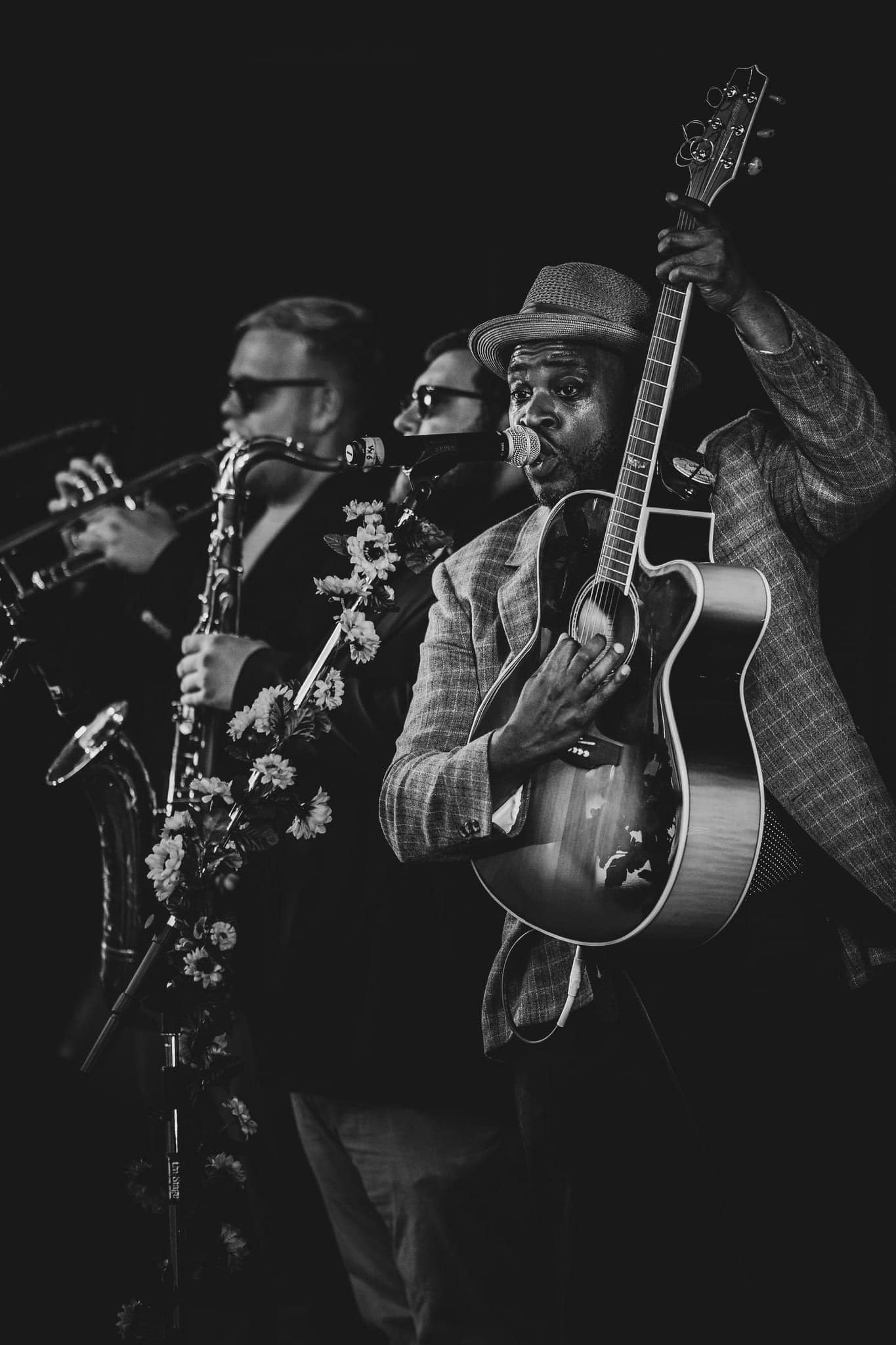 Known as the Appalachian Soul Man, West Virginia native, Aristotle Jones has become a fan favorite in West Virginia, Central Appalachia and beyond. With engagement, connection, and passion, Aristotle Jones leaves it all on the stage with uplifting music influenced by artists like Bill Withers, Leon Bridges, Ray Charles, Darius Rucker, and other Genre blending musical pioneers. On stage with his 9 piece "Amazing Appalachian Soul Band", Jones captivates audiences with his range, emotion, authenticity and originality. With his full band Aristotle expands the arrangement to include a stellar horn section, a solid rhythm section, and feature soloists. The music is modern but the feeling of Aristotle's full band shows transport the audience with the nostalgic energy of Juke Joints found throughout rural Appalachia. 

​A central theme of Aristotle's music and community projects is shedding light on the contribution to art in culture provided by Black Americans living in the Appalachian Mountains. He is the descendant of coal miners, and farmers who against all odds made a life in the poor coal town of Osage, West Virginia. 

​Jones' music reflects the values of courage, fortitude and determination that were taught to him while porch picking with his grandfather, a regional Gospel and Soul singer who traveled to segregated coal camps performing for black coal miners in the mid 20th Century, and Aristotle is proud to carry on the legacy of Soulful Folk music inspired by Doo Wop, Gospel and Blues in Appalachia. 

You can find music from Aristotle Jones on Apple Music, Spotify, CD Baby, as well as other major platforms and at www.AristotleJones.com
Fluidity Performance is a talented troupe of circus performers specializing in high-energy, creative fire,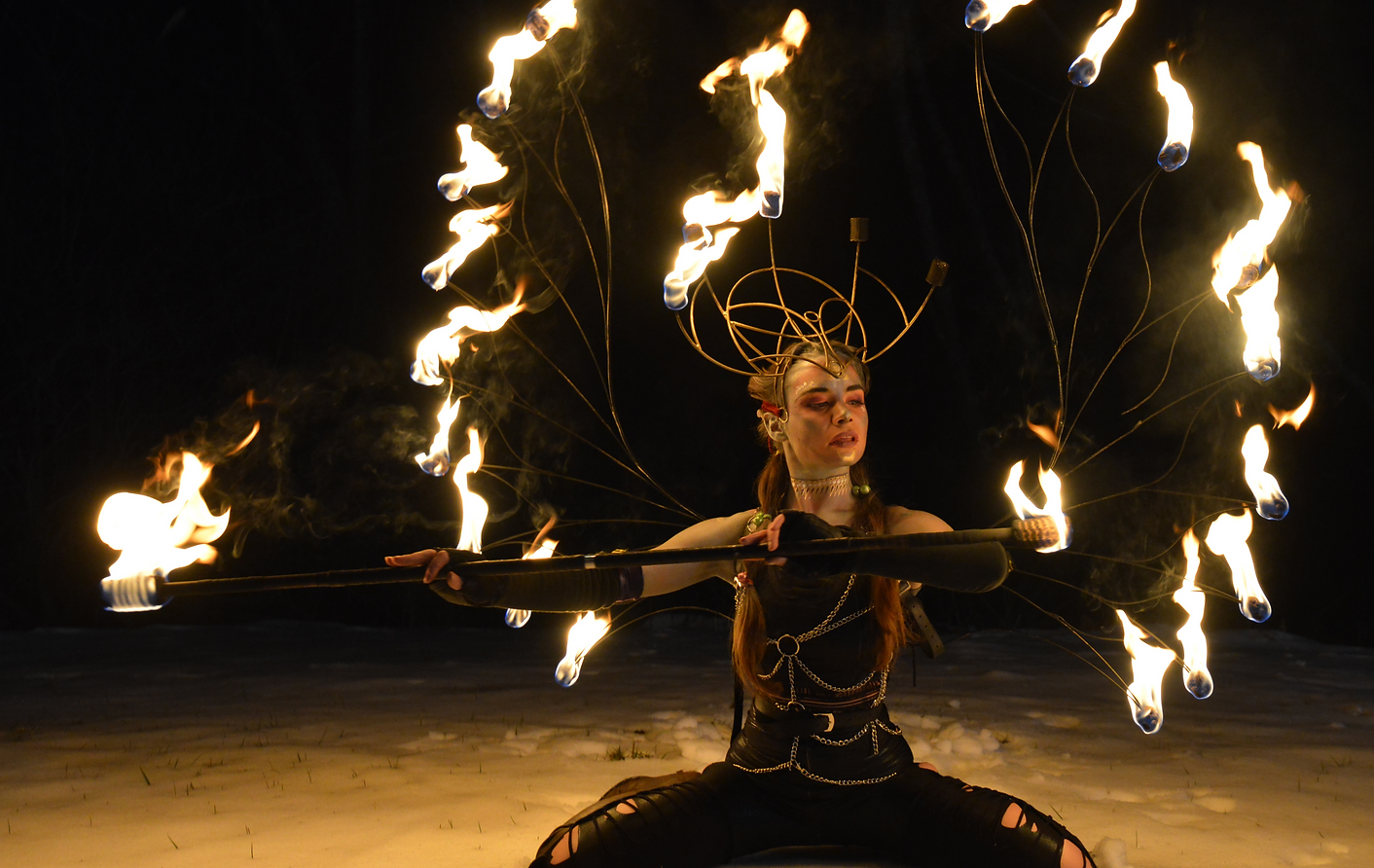 acrobatics and other skilled performances. You will be mezmerzied and captivated by their variety show at The Downtown Countdown! They have performed at numerous festivals, corporate events, theaters and street fairs, and fueled by a passion for movement and performance art. fluidityperformanceentertainment.com
Dueling Ice Carvers with Shannon Gerasimchik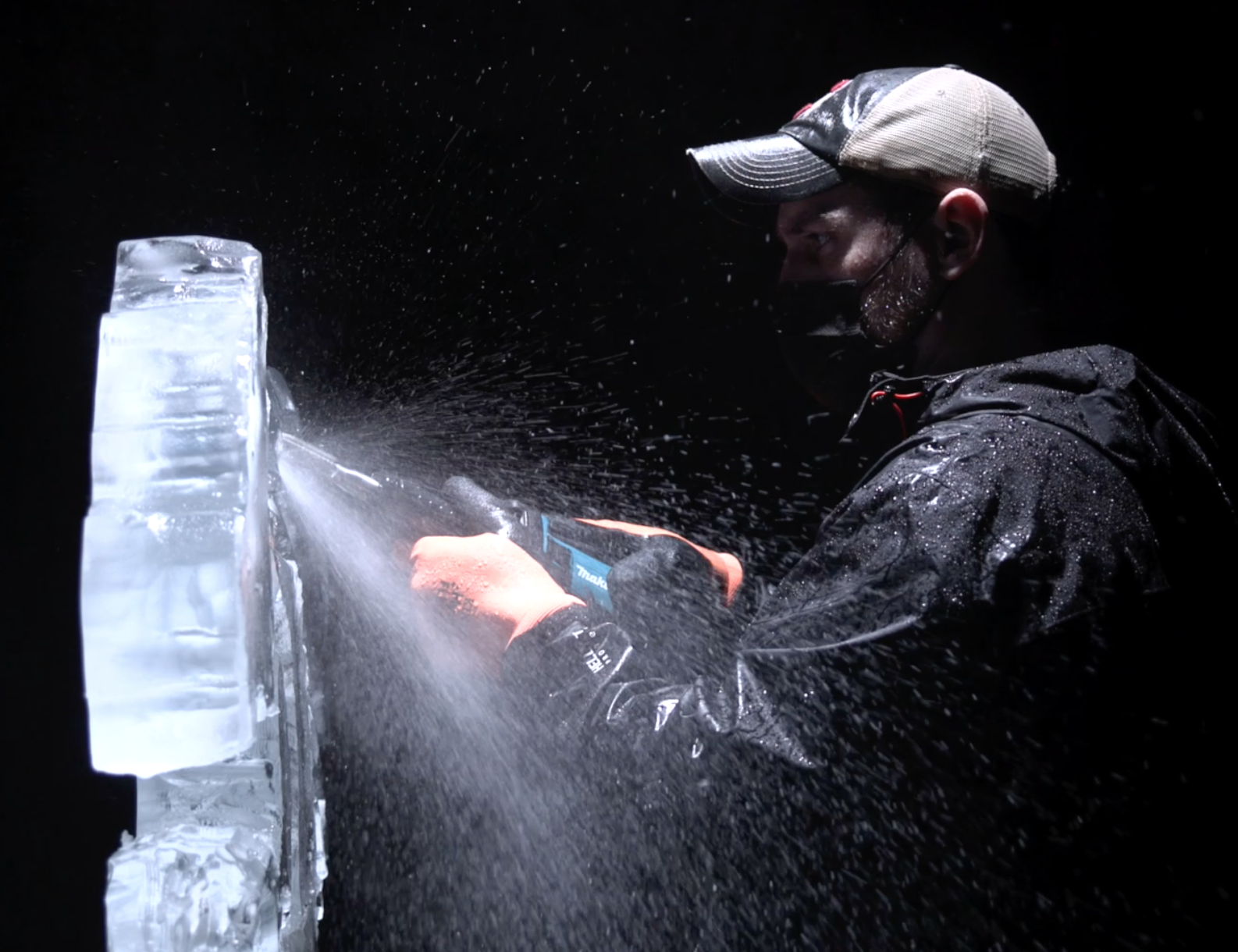 Shannon is a performance pumpkin carver and finalist on Season 7 of Halloween Wars on Food Network and a Gold Medal ice carver. He will be joined by a second ice carver this year, and they will wow and amaze audiences as they transform large blocks of ice into New Year's masterpieces! Shannon has performed at dozens of festivals and events up and down the East Coast, has won many awards in competitions, and has appeared on television many times in his performance career. 
live in The listening room
Holy River
Laney Sullivan and Jameson Price make up the world fusion folk band Holy River. They are also the founders of the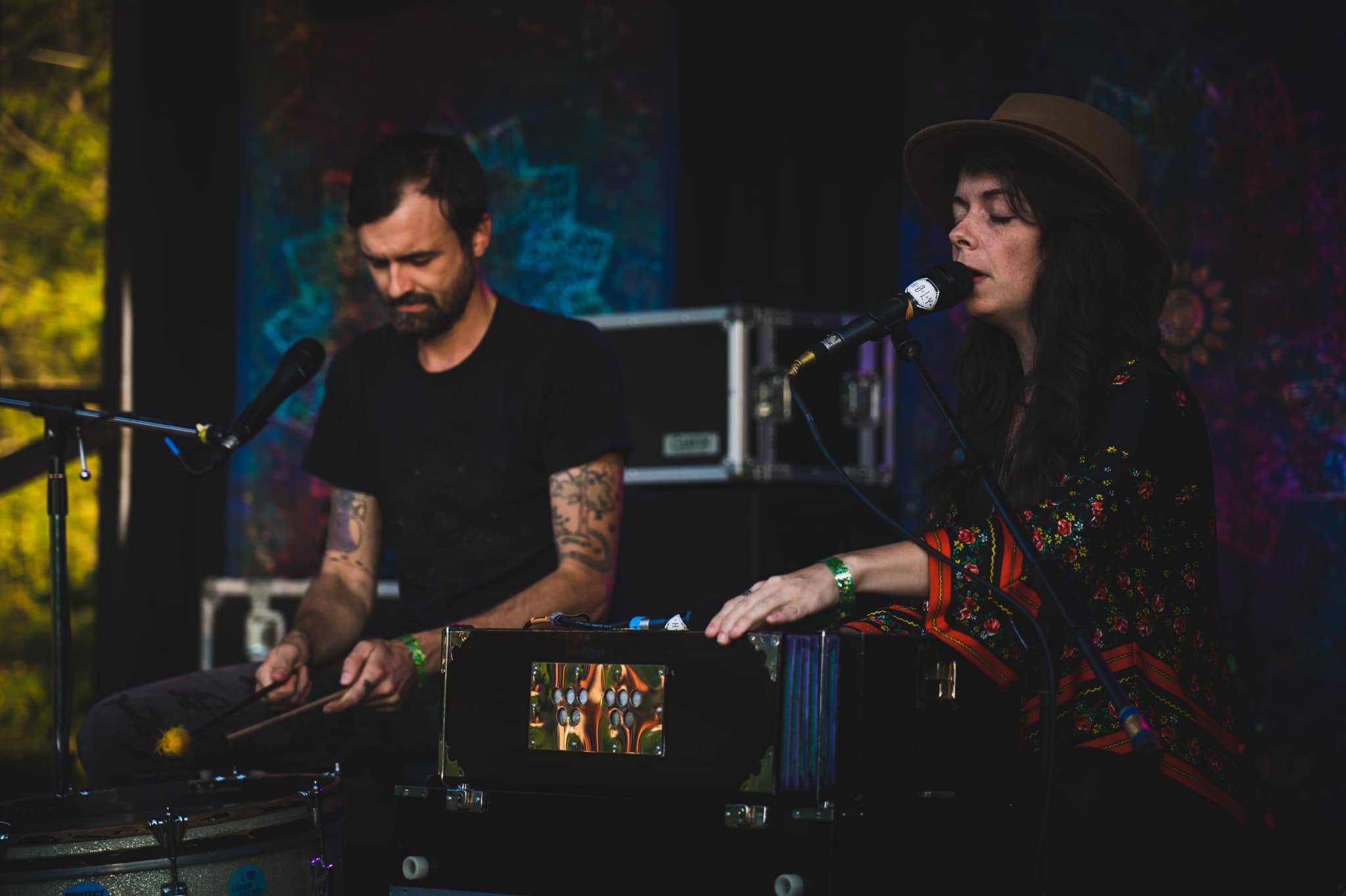 Earth Folk Collective and Fonticello Food Forest Project in Richmond, Virginia. Deeply dedicated to environmental and social justice, when traveling they carry in the music a message of humanity's need for reconnection with the earth. While at home they spend time community organizing and running their homestead and donation based education center The Earth Folk Collective. They have traveled around the country extensively sharing their music at festivals, schools, yoga centers and healing retreats. Holyrivermusic.com
CassiRaye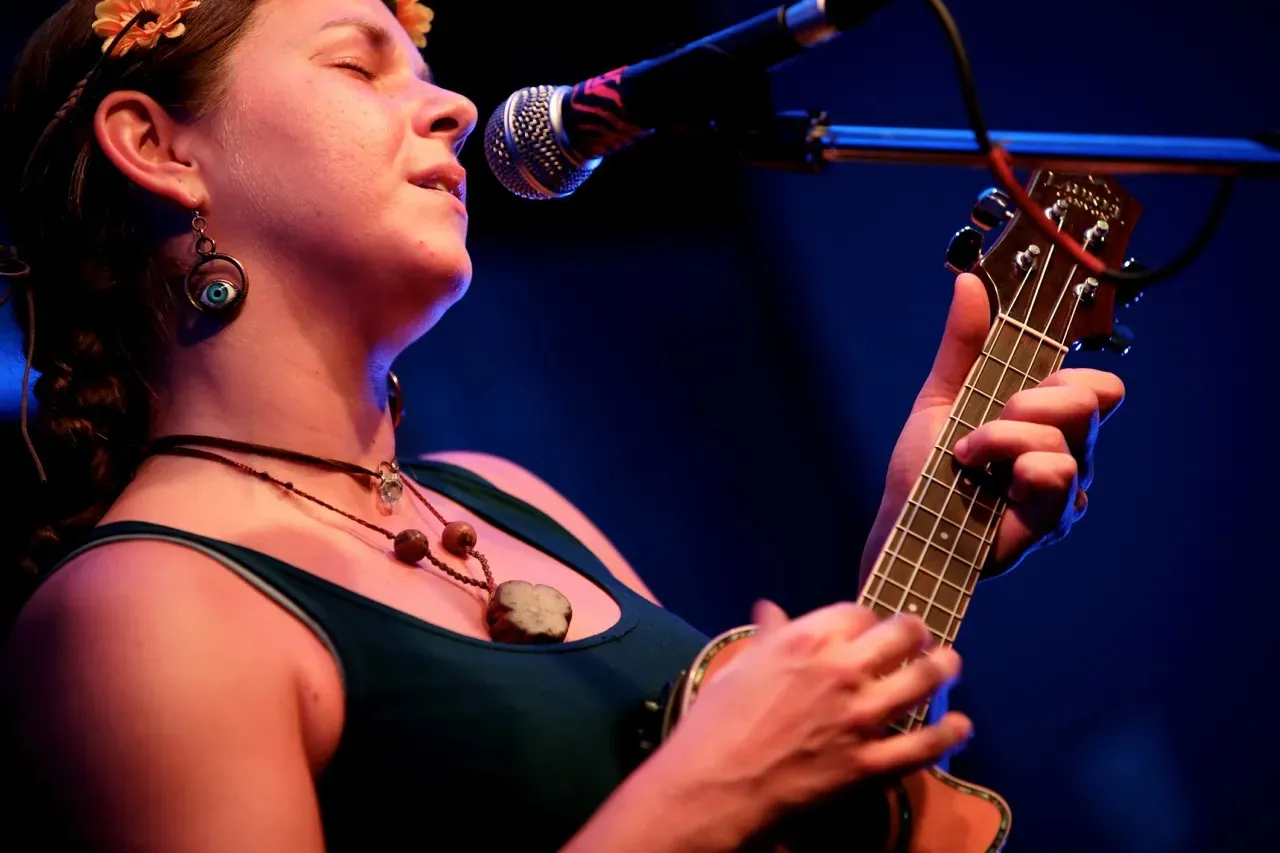 CassiRaye is an emerging artist whose creative vision is as expansive as her soul. Now based in Sherperdstown, WV, she was born in the MD suburbs of Washington, DC, and was strongly influenced by her southern roots. Audiences find themselves captivated by her earthy, sensual voice, and her original songs lead listeners into the most intimate depths of the human experience. In addition to being a gifted musician, she is also an accomplished visual artist, and in all her creative work, she is inspired to transform the heaviness of life into beautiful expressions of healing that are uplifting and playful. Her debut album Open was released in Spring of 2015. Cassiraye.bandcamp.com
live at the sanctuary at wild roots.
Derian Mills is an emerging young artist and a familiar face in the Mercer Street Grassroots District. She is an artist with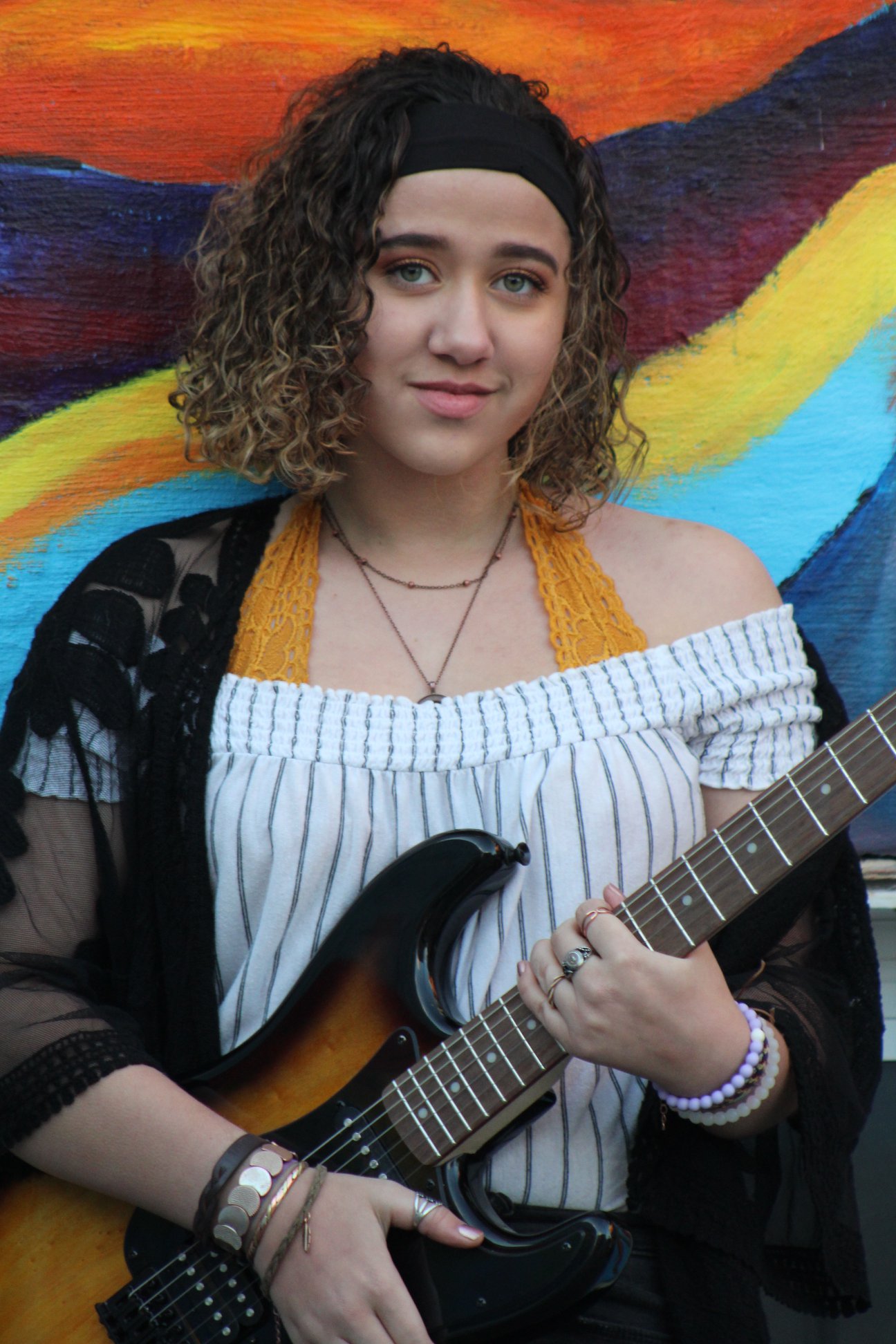 the One Voice Project at Stages Music School and a member of The Change. She recently planted roots in Asheville, NC where she is finding a joyful creative journey. She is a multi-instrumentalist and singer with a voice reminiscent of Corrine Bailey Rae and Lauryn Hill. With her delicate and honest nature and smooth, soulful style, you can't help but fall in love with her. Catch her at Culturefest World Music & Arts Festival every fall, and other special events in town. 
theonevoiceproject.com/derian-mills
Je'Dah Madison Palmer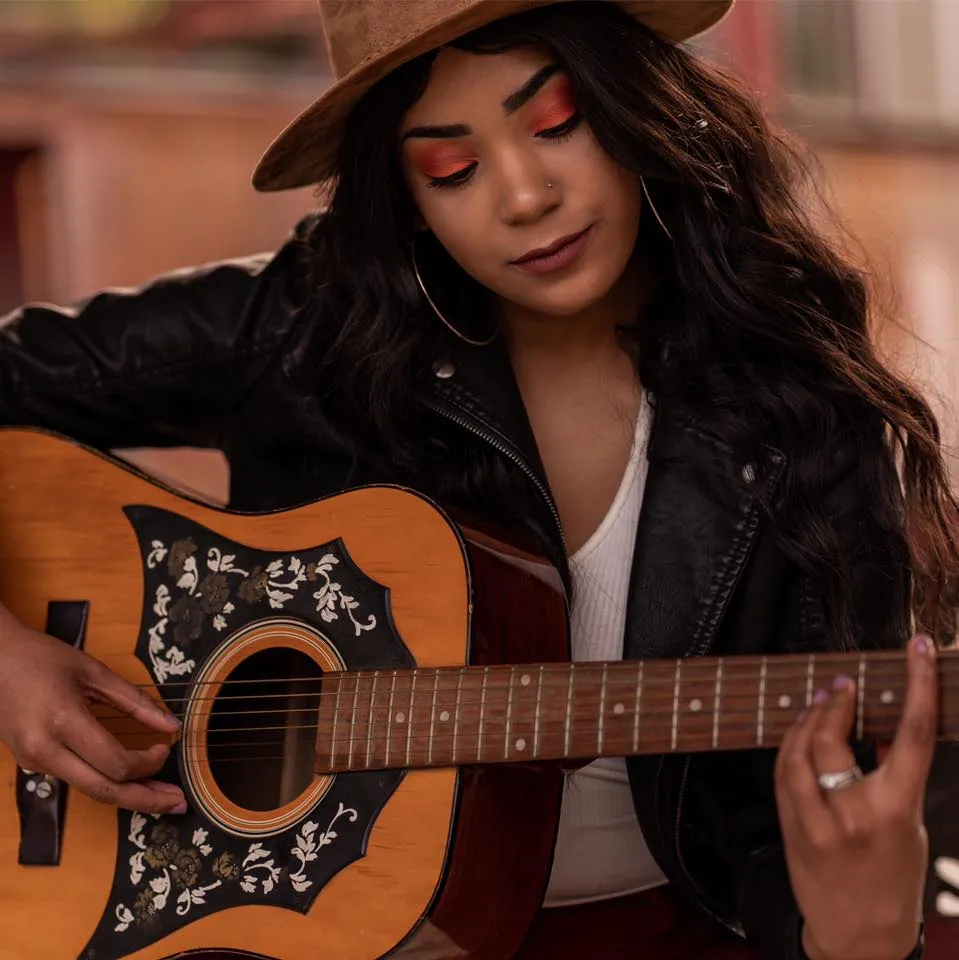 Je'dah is a native of Princeton, West Virginia, singer/songwriter and entrepreneur. She has toured and traveled extensively as an artist with The One Voice Project. She has a taste for R&B, Soul and FunK. She is heavily influenced by artists like India Arie, Brandy, Ms. Lauryn Hill, Tori Kelly, and H.E.R. This young artist's style is deep, introspective and soulful. She's a lively performer, and sets a beautiful vibe with any venue she steps into. A key player the creative movement of downtown Princeton, she owns Je'dah Madison Nails and Indie Soul Photography. Her music video, "Wild and Wonderful," part of the "We Need to Talk" series, releases in November 2023.