LIVE in Stages Music School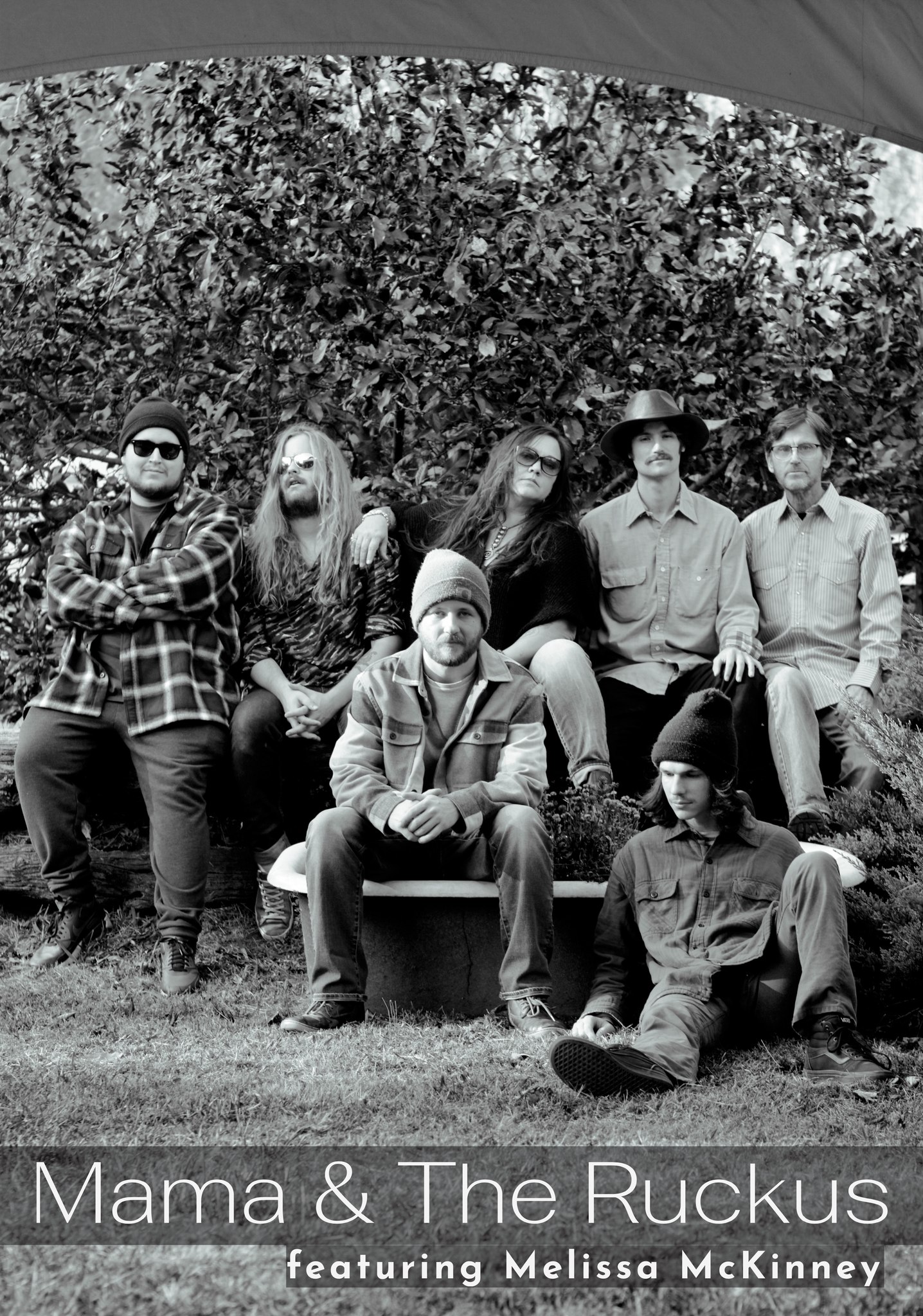 Mama and The Ruckus is a Blues Soul band from Asheville, NC fronted by powerhouse vocalist Melissa McKinney. They recently won the honor through the Piedmont Blues Society to compete at the International Blues Competition in Memphis, TN on January 24th-28th. They will be joined by blues bands from all over the world, competing for the title previously won by acts such as Southern Avenue Susan Tedeschi. With Patrick French and Owen Myers on guitar, Matt Guard on Keys, Michael Dunham on bass, Rob French on harmonica, and Hinton Edgerton on drums, this band is on fire. You can expect lots of special guests throughout this special evening of Blues that will support this band's Journey to Memphis.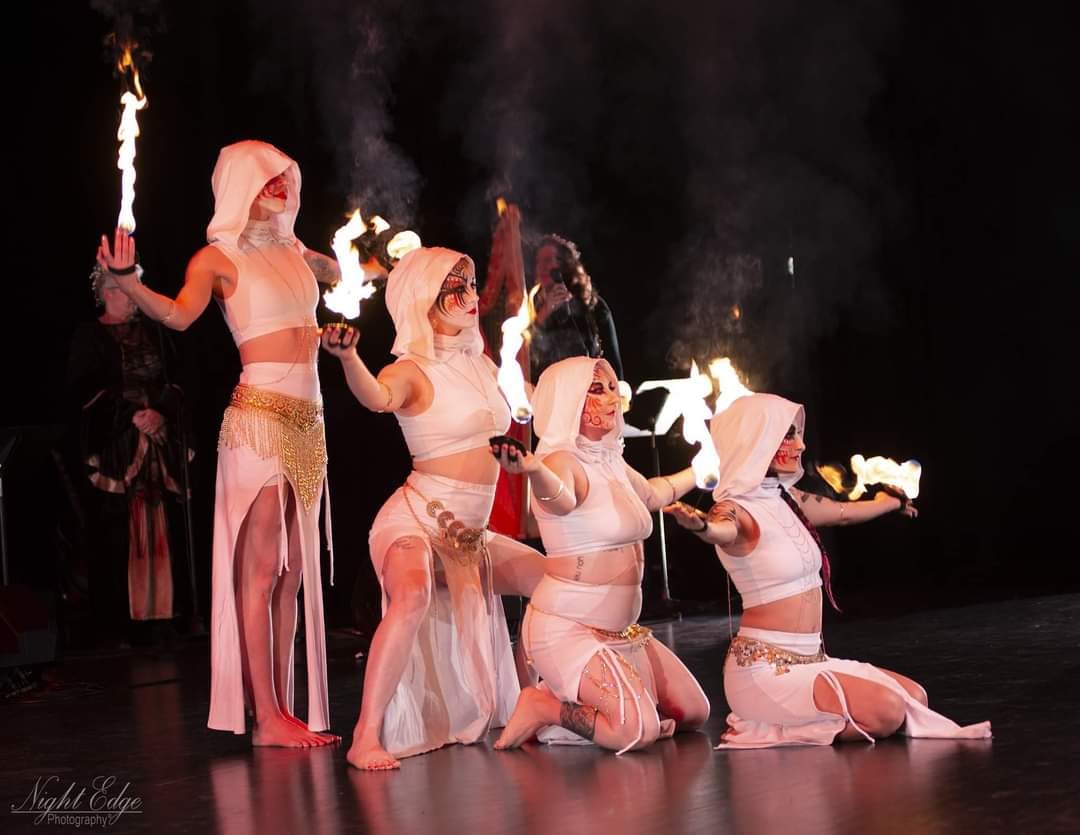 Headspin Fire & Hoop Troupe, a collective of creatives from the Piedmont of North Carolina, dazzles with synchronized hoop dance performances. They have performed at dozens of corporate events, festivals, theaters and street fairs, and come together through a love of movement and performance art that inspires and mesmerizes audiences.
Shannon Gerasimchik, a performance pumpkin carver and finalist on Season 7 of Halloween Wars on Food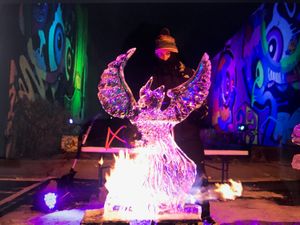 Network and a Gold Medal ice carver, will wow and amaze audiences as he transforms large blocks of ice into New Year's masterpieces! Shannon has performed at dozens of festivals and events up and down the East Coast, has won many awards in competitions, and has appeared on television many times in his performance career. 
LIVE in The Joke Joint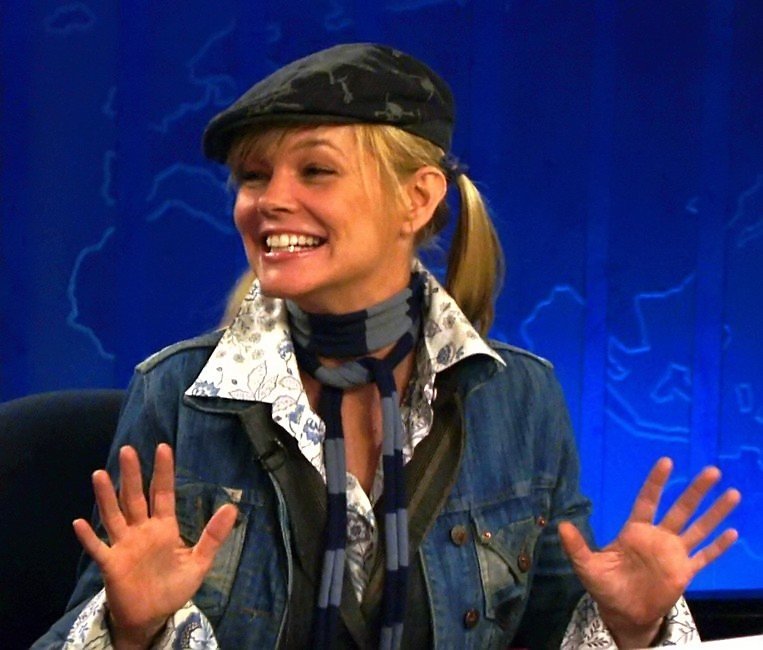 Julie McCullough is a multi-talented entertainer, most known for her role as Julie Costello, Kirk Cameron's character's girlfriend on the hit ABC sitcom "Growing Pains," which ran from 1985 to 1992. Julie now lives in Princeton, WV, citing the "Normal Rockwell" style hometown feel and the creative scene downtown as her reasons for locating here. The Downtown Countdown will be her debut performance in her new hometown! She has guest-starred on shows such as "Beverly Hills, 90210," "Robin's Hoods," and "The Drew Carey Show." Other movie credits include Revenge of the Nerds, Sharknado, and many, many more. Julie will perform stand-up comedy sets at The Downtown Countdown. 
The Joke Joint is a one-night-only comedy club. You must be 18 or older to enter. 
LIVE at Wild Roots Coffeehouse
Derian Mills is an emerging young artist and a familiar face in the Mercer Street Grassroots District. She is an artist with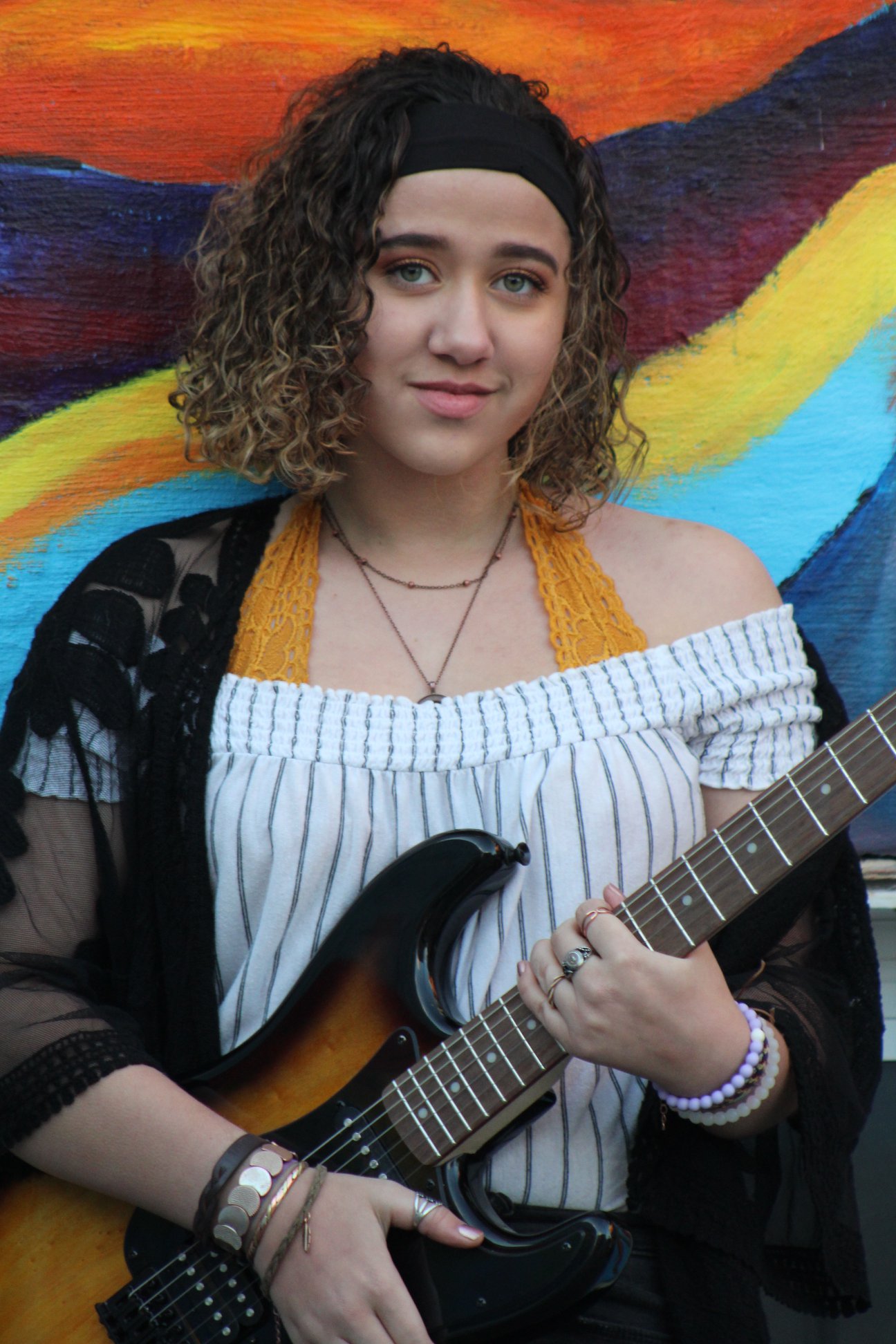 the One Voice Project at Stages Music School and a member of The Change. She recently planted roots in Asheville, NC where she is finding a joyful creative journey. She is a multi-instrumentalist and singer with a voice reminiscent of Corrine Bailey Rae and Lauryn Hill. With her delicate and honest nature and smooth, soulful style, you can't help but fall in love with her. Catch her at Culturefest World Music & Arts Festival every fall, and other special events in town. 
theonevoiceproject.com/derian-mills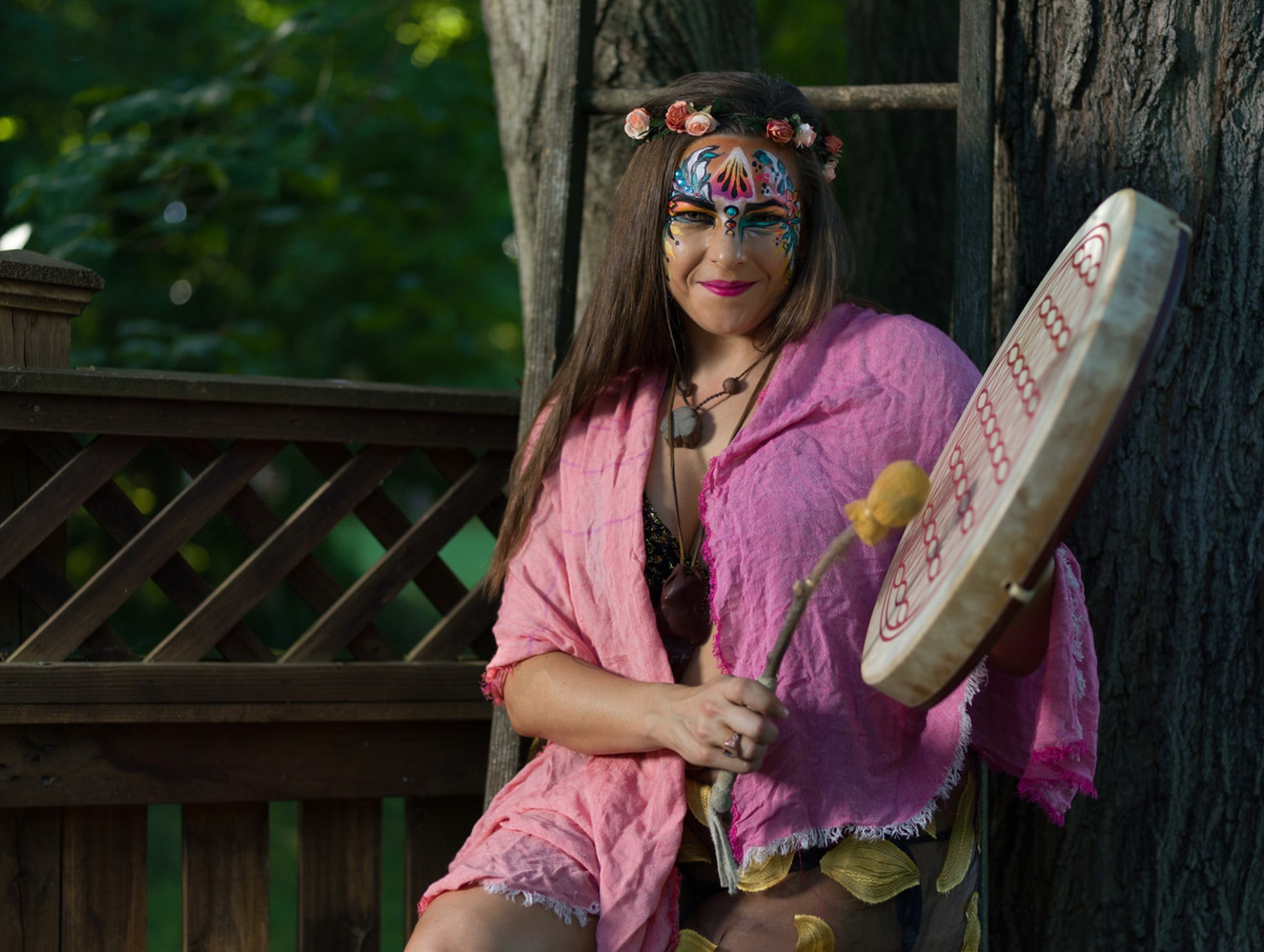 CassiRaye is an emerging artist whose creative vision is as expansive as her soul. Now based in Shepherdstown, WV, she was born in the MD suburbs of Washington, DC, and was strongly influenced by her southern roots. Audiences find themselves captivated by her earthy, sensual voice, and her original songs lead listeners into the most intimate depths of the human experience. In addition to being a gifted musician, she is also an accomplished visual artist, and in all her creative work, she is inspired to transform the heaviness of life into beautiful expressions of healing that are uplifting and playful. Her debut album Open was released in Spring of 2015.  cassiraye.bandcamp.com