Click here to explore the lineup of activities.
Click here for performance lineup. See performance schedule below. 
Click here to download a complete program guide! 
The event takes place in and around Dick Copeland Town Square in the Mercer Street Grassroots District. A good location to GPS is 869 Mercer Street. The entrance gates are located at the corner of 9th & Mercer and at 822 Mercer Street. The road will be closed between the 8th and 9th blocks beginning at 5pm.  
Here is a map of the festival site, created by the artist Christopher Clark: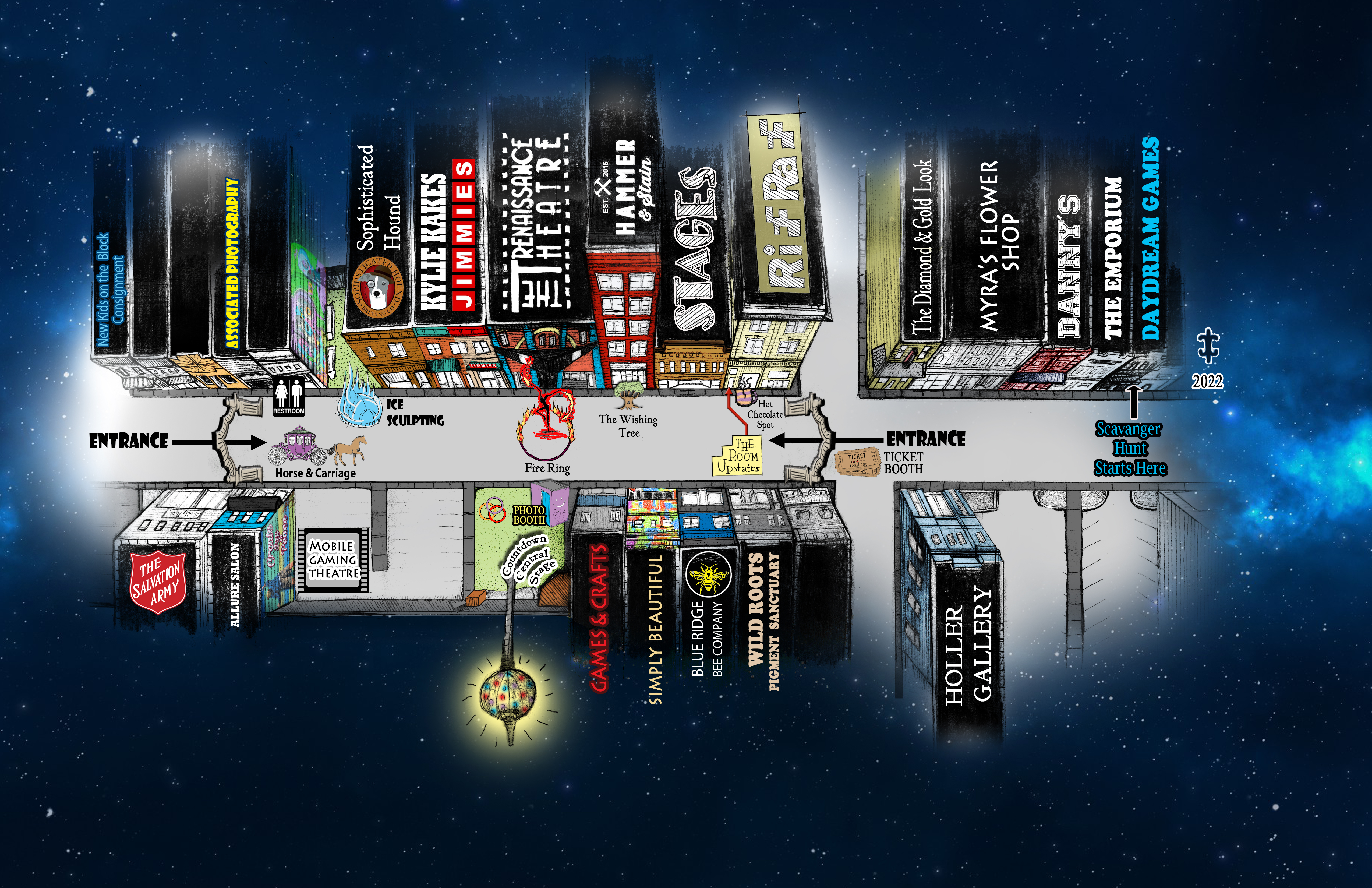 The majority of this event takes place indoors; there are 7 toasty warm indoor entertainment venues and multiple businesses that will be open for business to serve you! Since there are plenty of indoor options, this event will happen rain, shine or snow. Wear cold weather clothing to enjoy the outdoor activities!