The event takes place in and around Dick Copeland Town Square in the Mercer Street Grassroots District. A good location to GPS is 869 Mercer Street. The entrance gates are located at the corner of 9th & Mercer and at 822 Mercer Street. The road will be closed between the 8th and 9th blocks beginning at 5pm.  
Here is a map of the festival site, created by the artist Christopher Clark: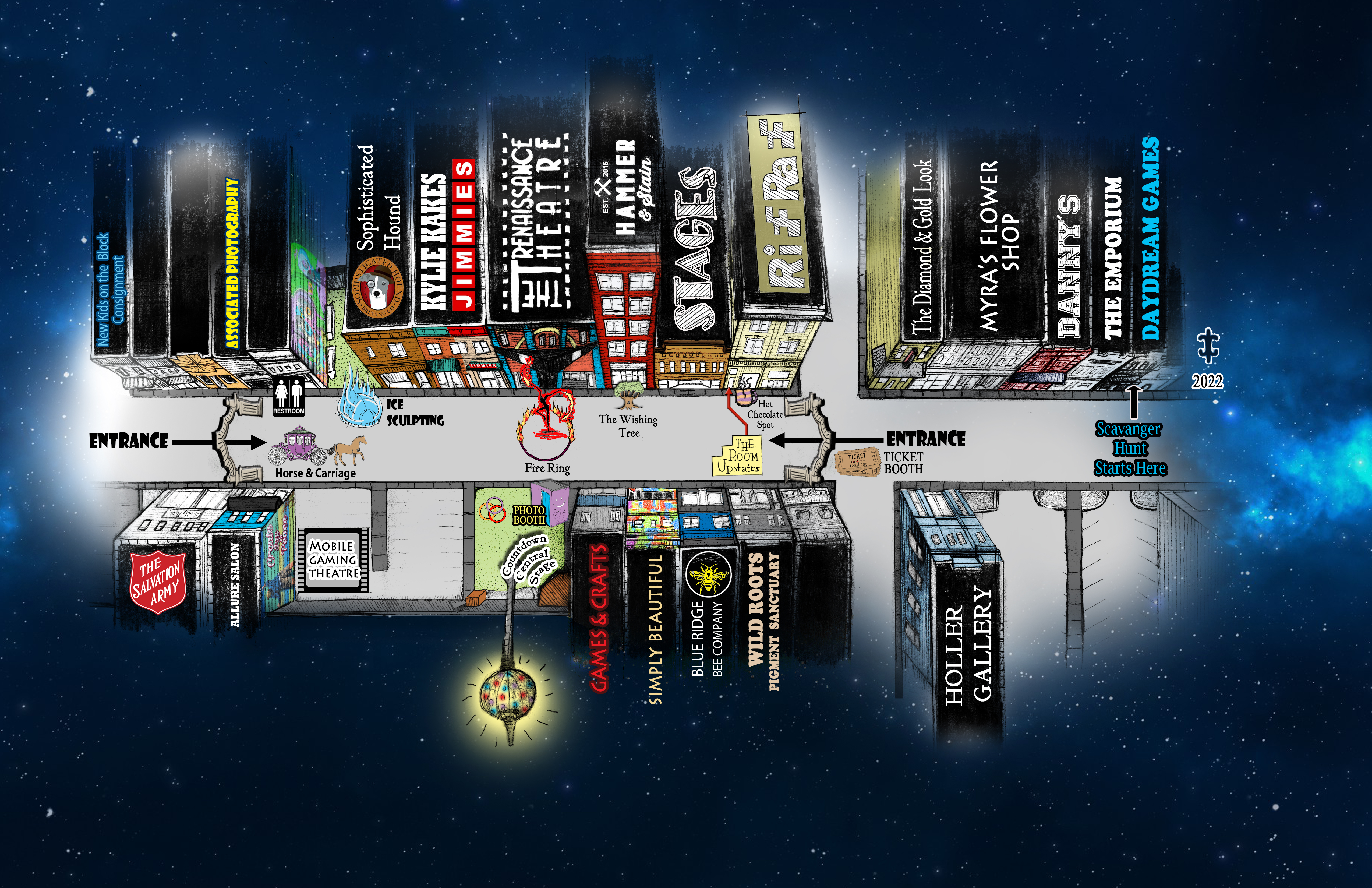 Full Schedule and Program Guide Coming Soon!
The majority of this event takes place indoors; there are 7 toasty warm indoor entertainment venues and multiple businesses that will be open for business to serve you! Since there are plenty of indoor options, this event will happen rain, shine or snow. Wear cold weather clothing to enjoy the outdoor activities! 
The street will be closed to traffic between 8th and 9th Street and there is no parking within those boundaries. Parking is available anywhere else on Mercer Street, as well as in parking lots at 904 Harrison Street, at New River Community & Technical College (1001 Mercer Street), at Princeton Post Office (1000 Mercer Street) and on side streets, with the exception of the streets nearby the fireworks launch site. These will be marked with No Parking signs. *Handicap Parking spots will be available close to the festival entrance.